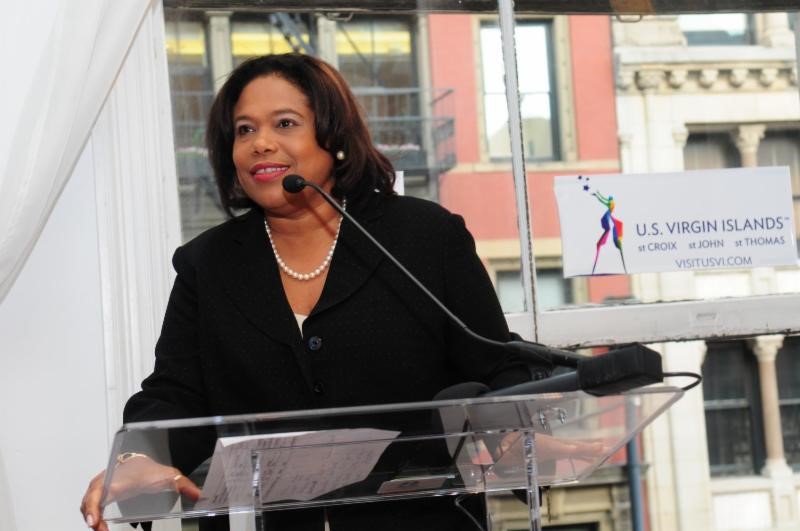 July 30, 2017

Beverly Nicholson-Doty
"It's great to see the U.S. Virgin Islands positioned among the top honeymoon destinations across the nation. We would like to thank all our visitors who wrote and continue to write reviews online and share their experiences with this online community of global travelers." – Beverly Nicholson-Doty, Commissioner of Tourism, United States Virgin Islands
"Individually our islands may be small, but collectively we can make a significant statement to the world about our care and concern for protecting our fragile natural resources. We do not have room for waste, nor can we afford to muddy our own pool when we are inviting the world to come and splash in its pristine clarity. " – Karolin Troubetzkoy, President, Caribbean Hotel and Tourism Association (CHTA)
"Your countless contributions and achievements of your outstanding career have inspired CHTA's leadership to create the CHTA Icon of Hospitality Award. We believe it entirely appropriate to bestow the inaugural award upon you … as a pioneer in luxury tourism, you set a new standard for others to emulate. Your commitment to the professional development of your employees and the health and welfare of your surrounding community has elevated local lives and the position of tourism in the region." – Frank Comito, Director General, CHTA, in a communique to legendary Caribbean hotelier Heinz Simonitsch
"When the government is going to be bringing in additional airlift to the destination and (has) to guarantee that airlift, the people who are benefiting from that airlift ought to be contributing to that airlift and one of the ways to do that is through the payment of taxes." – Vincent Vanderpool-Wallace, Founder, Bedford Baker Group (Barbados Nation)
"(Health City Cayman Islands is) an excellent facility and I'm so happy that it's close to Jamaica … I'll be back to exercising, back to golf and back to a drink or two, so everything's on the up." – Peter Tuckey, Health City Cayman Islands patient, who received treatment for atrial fibrillation using a new cryoablation procedure
"Each of us, as we observe systems that work well, will find that sustainability is a result of vision, innovation and change. Have we noticed how the Information Age has gradually effected change over the past 55 years? I remember when at university we stored data on punch cards and lugged heavy boxes of cards around. Today, my smartphone gently reminds me when I need to extend my capacity in the cloud to back up my data. A disruptive innovation model." – Dr. Basil Springer, Change-Engine Consultant
"You must have a relentless drive for progress to stay successful in life." – Reverend A.R. Bernard Sr., Founder, Senior Pastor and CEO, Christian Cultural Center, Brooklyn, New York
"Quotable Caribbean" is compiled by Marketplace Excellence Corporation, a full-service, integrated marketing agency committed to excellence in the fields of public relations, marketing and media coaching.