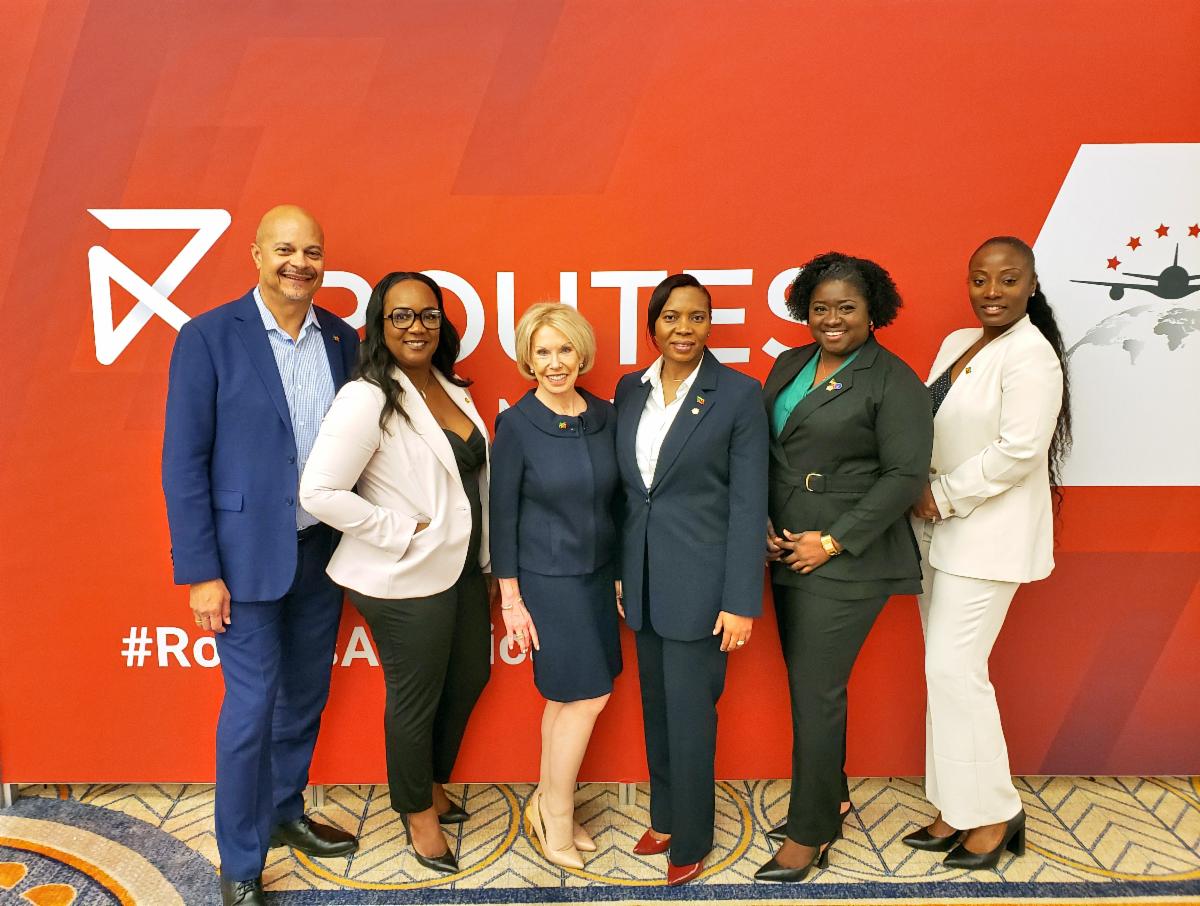 American Airlines to add more capacity for 25th St. Kitts Music Festival
Welcome to the MPE Caribbean Tourism Authority, a new resource for all things related to marketing, branding and promoting the unique Caribbean experience. To share stories, information or intelligence, contact us at info@marketplaceexcellence.com.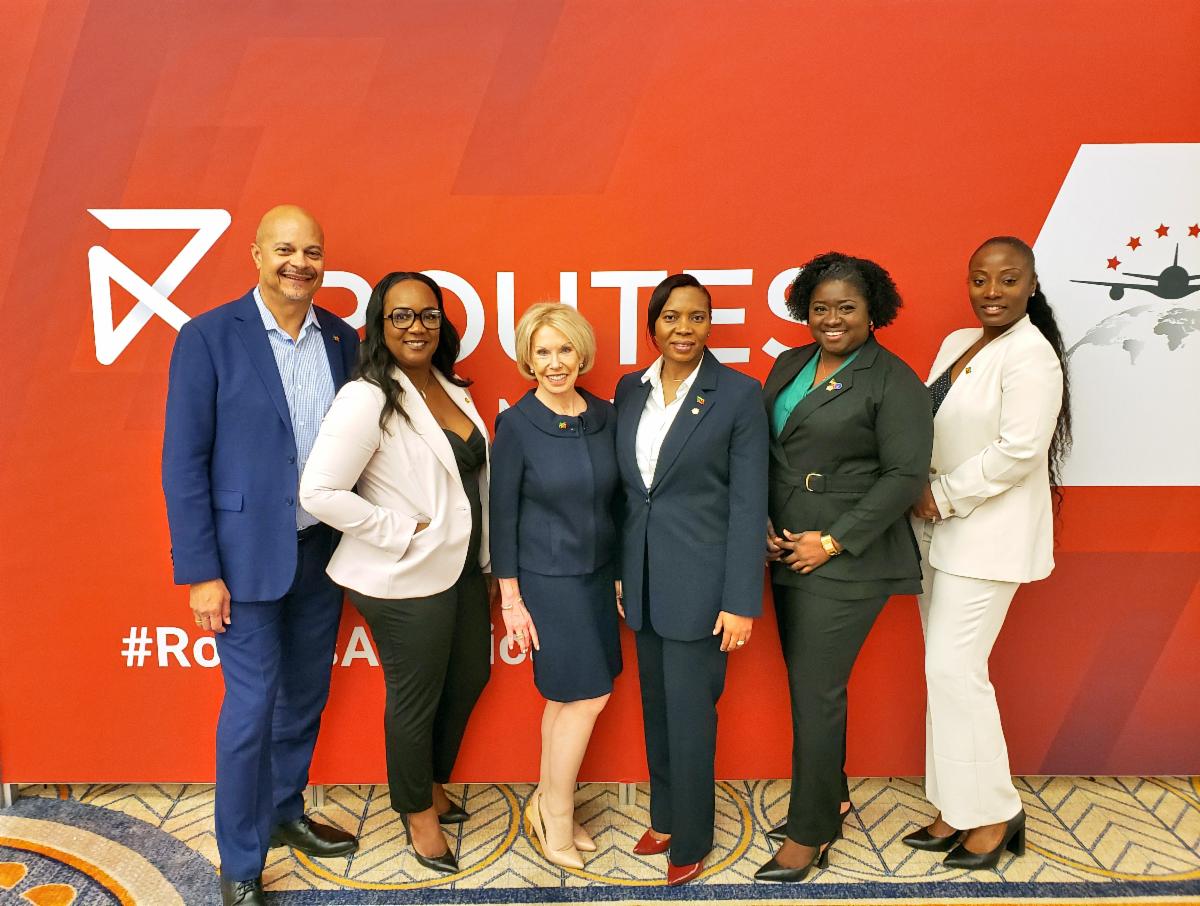 Pictured from left to right: Ellison "Tommy" Thompson, CEO, St. Kitts Tourism Authority (SKTA); Marsha Henderson, Tourism Minister of St. Kitts and Nevis; Candice Kimmel, Airlift Consultant, SKTA; Melnecia Marshall, Deputy CEO, SKTA; Adeola Moore, CEO, St. Christopher Air & Sea Ports Authority (SCASPA); and Ermelin Sebastian-Duggins, Chair, SKTA
As Caribbean delegations continue their work to encourage airlines to increase flights to and within the region, American Airlines has given the nod to St. Kitts by adding flights to the destination this summer.
Marsha Henderson, Tourism Minister of St. Kitts and Nevis, announced at the Routes Americas route development conference in Chicago this week that the Dallas-Fort Worth-headquartered carrier will provide additional flights from Miami in support of the 25th St. Kitts Music Festival, adding two inbound flights on June 21 and two outbound flights on June 25 to accommodate festival patrons.
The 2023 edition of the music festival will feature a dynamic lineup of musical artists performing from June 22-24, 2023, for a weekend of soul, soca, jazz, R&B and reggae at Warner Park. Performers will include Chronixx, Koffee, Govana, Skillibeng, Air Supply, Valiant, Patrice Roberts, Skinny Fabulous, Byron Messia, and Grand Masters Band.
American will also offer double daily flights from August 15 to September 5, 2023, which will be especially helpful for international medical and veterinary school students traveling during the summer.
Tourism officials recently celebrated new thrice-weekly interCaribbean Airways flights between Barbados and St. Kitts.
In her statement, Minister Henderson emphasized the importance of building airlift capacity for the growth of St. Kitts and Nevis' tourism sector. She highlighted the government's efforts in activating a robust plan to improve the industry and create economic stability and livelihoods for its citizens.
"Despite the challenges experienced by the airline sector, these recent additions are testimony to American's confidence in the destination," said Minister Henderson. "The road ahead is one that is paved with opportunities. We must continue to work together. Our success as a destination is within our reach. Let us continue to press forward, each individual doing his or her part to rebuild a stronger nation," she expressed.