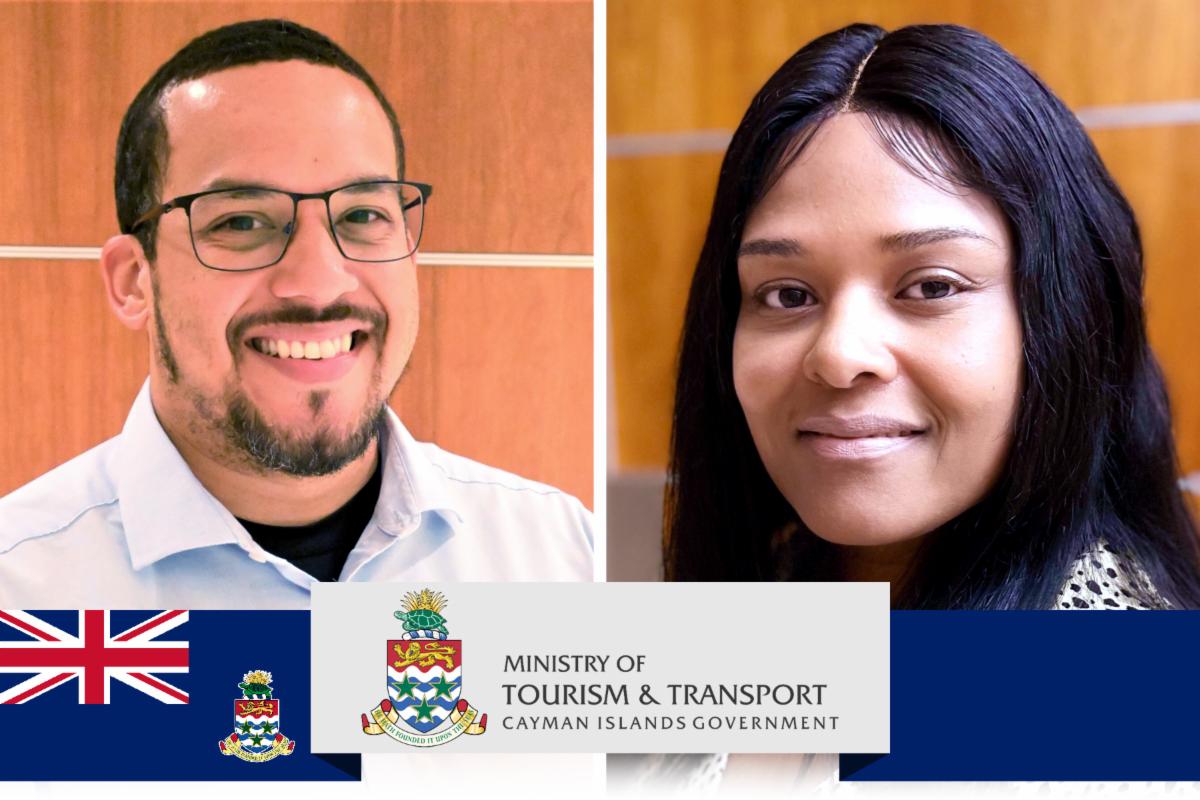 Cayman tourism ministry welcomes new professionals
Welcome to the MPE Caribbean Tourism Authority, a new resource for all things related to marketing, branding and promoting the unique Caribbean experience. To share stories, information or intelligence, contact us at info@marketplaceexcellence.com.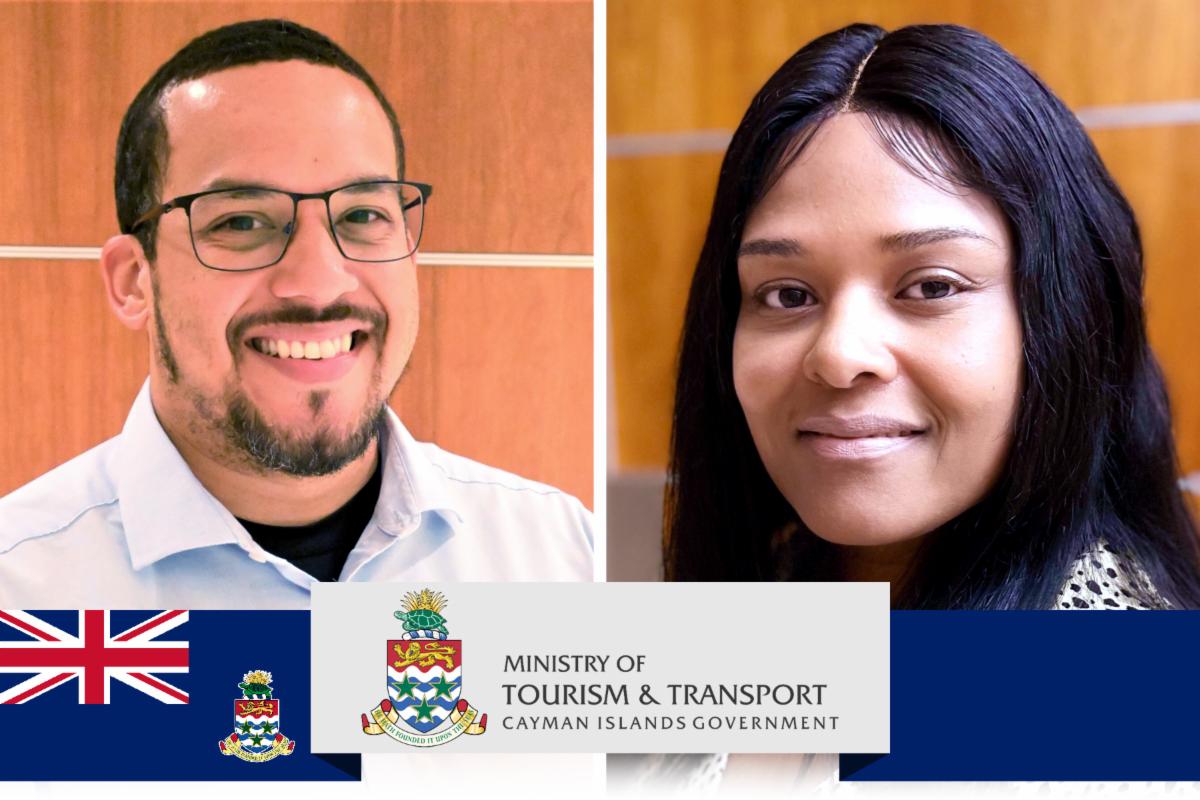 Eldon Chisholm (left) and Watoya Stewart add diverse skills to the Cayman Islands Ministry of Tourism & Transport.
The Cayman Islands Ministry of Tourism & Transport(MoTT) has welcomed two new team members, reflecting the rapidly expanding variety of career tracks in the tourism and hospitality industry.
Eldon Chisholm and Watoya Stewart joined the ministry in November, bringing diverse skills and talents to support MoTT's mission to provide strategic guidance and direction to the transport, tourism and hospitality sector.
As the Ministry's Policy Advisor, Chisholm will provide support to the Chief Officer, and the Deputy Chief Officers in achieving the Ministry's policy development responsibilities, strategic analysis, and other work related to tourism and transport projects.
Chisholm previously worked with the Cayman Islands Department of Tourism (CIDOT) as the Product Development Officer for Cruise, Community and Standards, where his responsibilities included the creation of standards and practices, developing and planning community activities, and managing and monitoring the customer service provided by CIDOT at ports of entry.
Of his new position, Chisholm, who has also experience in the hotel and restaurant industry, stated: "I am delighted to be joining the Ministry in this new capacity as Policy Advisor and look forward to supporting the team in delivering on a range of key projects, set to enhance the tourism product and transportation strategies for our islands."
Stewart, who has more than 15 years of human resources (HR) experience with the Cayman Islands Government, has been appointed Senior Human Resources Manager, and will provide operational and strategic HR services in addition to supporting and advising the core ministry, its departments and units.
"I am truly excited to be joining the Ministry of Tourism & Transport and I am confident that my passion for, and experience in HR, will add more value to an already high performing team," stated Stewart, who previously worked with the Ministry of Education as a Senior HR Manager.