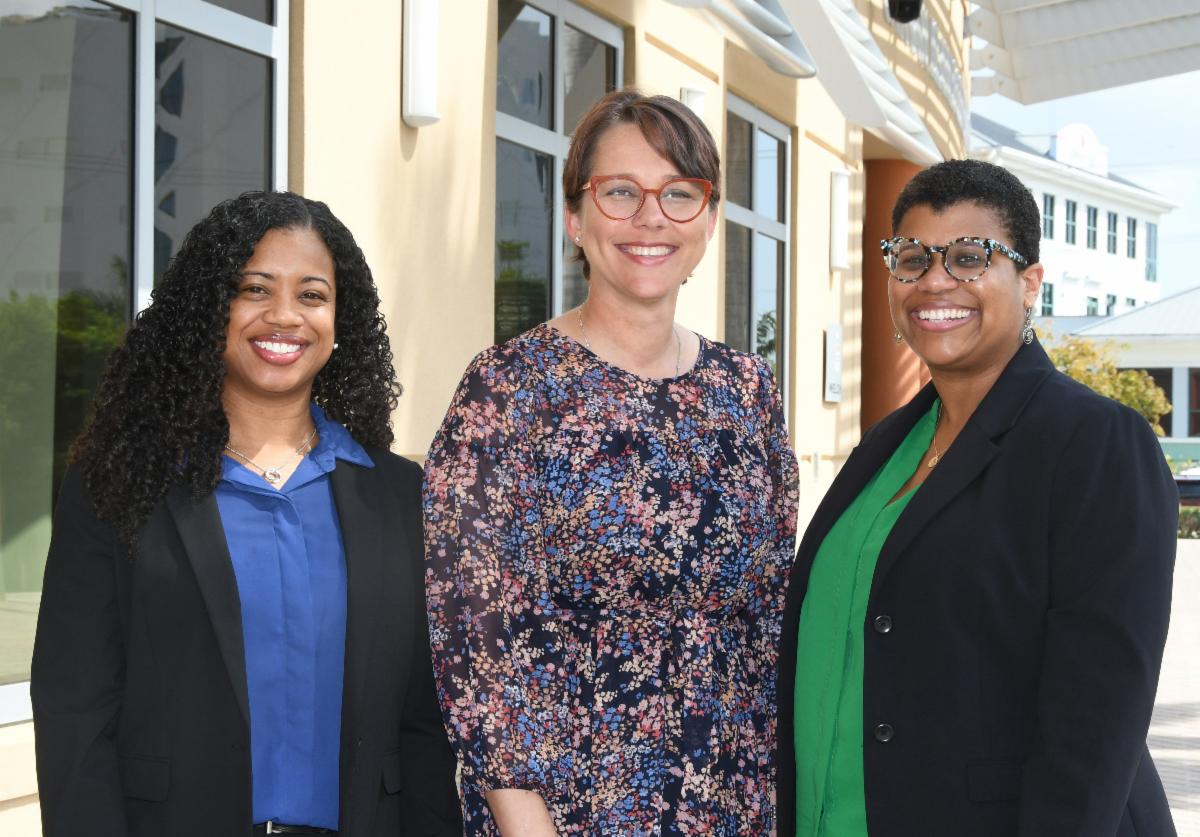 Caymanian women named to top tourism roles
Welcome to the MPE Caribbean Tourism Authority, a new resource for all things related to marketing, branding and promoting the unique Caribbean experience. To share stories, information or intelligence, contact us at info@marketplaceexcellence.com.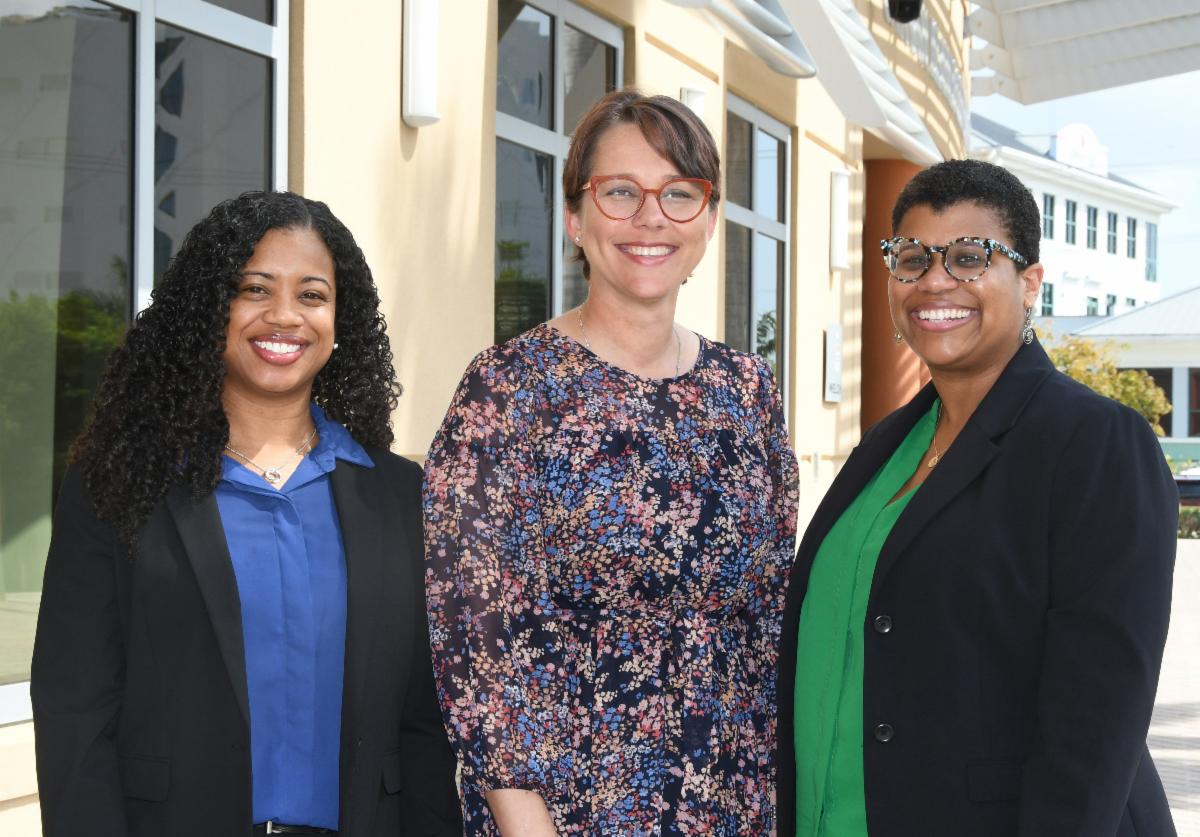 New Caymanian hires (from left to right): Marzeta Bodden, Deputy Director, Tourism Product Development; Tristaca Ebanks, Manager, National Promotions and Events; and Lauren Brook, Manager, Global Public Relations Services
The Cayman Islands Department of Tourism has one of the leading tourism thinkers at its helm, and now Rosa Harris, the director of department, will shepherd three new team members – all Caymanian women – who have been appointed into strategic positions for continuing to grow the tourism industry.
"The department is pleased to welcome three experienced and talented Caymanian women to our team. They have all transitioned seamlessly into their roles, and I look forward to seeing how their ideas and perspectives advance the department's mandate," said Harris. 
Marzeta Bodden has been named to the position of Deputy Director, Tourism Product Development. She has 20 years of professional experience, spanning aviation, tourism, education and financial services and holding positions in both the public and private sector. Prior to joining the Department, she provided policy and communications support to the premier, cabinet, and senior leaders in the Cayman Islands government throughout the COVID-19 pandemic, including the critical early response phase. 
A Cayman Airways alum and the founder of Cayman Food Tours, Bodden has coordinated island initiatives focused on discovering Cayman Islands' history, engendering national pride, engaging, educating, and inspiring youth, and celebrating diversity and culture. She also established TEDxSevenMileBeach, a Caymanian extension of the global thought leadership and professional development brand.
The department's new Manager of Global Public Relations Services, Lauren Brook, has worked in the public relations, internal communications, and business development fields in the Cayman Islands, Canada and the United Kingdom for more than 10 years. Her public relations and communications experience spans hospitality, commercial real estate, finance and insurance. 
Prior to joining the Department, she was employed as a business development and communications specialist by a prominent offshore law firm. Additionally, Brook worked as public relations manager for a leading local real estate developer, and as communications manager for a large regional insurance company.
Tristaca Ebanks has been appointed Manager, National Promotions and Events. She has more than 15 years of experience working in the events field and with the Cayman Islands government. Ebanks was previously employed as a special events coordinator and manager with the Ministry of Investment, Innovation & Social Development. She has worked as a personal assistant to the Chief Officer at the Ministry of Employment & Border Control and as the personal assistant to the Deputy Governor at the Office of the Deputy Governor. 
Ebanks received the Cayman Islands Government Employee of the Year Award in 2017, and Certificate Badge of Honor for her contributions to the Cayman Islands community during the COVID-19 pandemic.
Harris said the team is empowered to transform the islands' product offerings in the post-COVID environment, bolster marketing and promotional activity, and deliver on quality experiences and business development expansion.