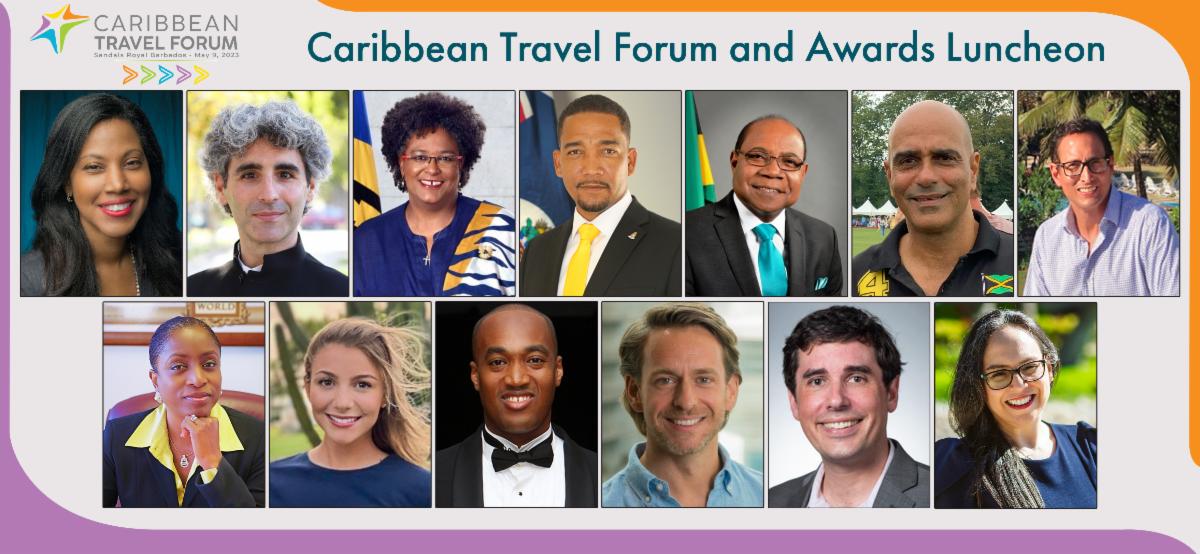 CHTA's Caribbean Travel Forum to focus on key industry issues
Welcome to the MPE Caribbean Tourism Authority, a new resource for all things related to marketing, branding and promoting the unique Caribbean experience. To share stories, information or intelligence, contact us at info@marketplaceexcellence.com.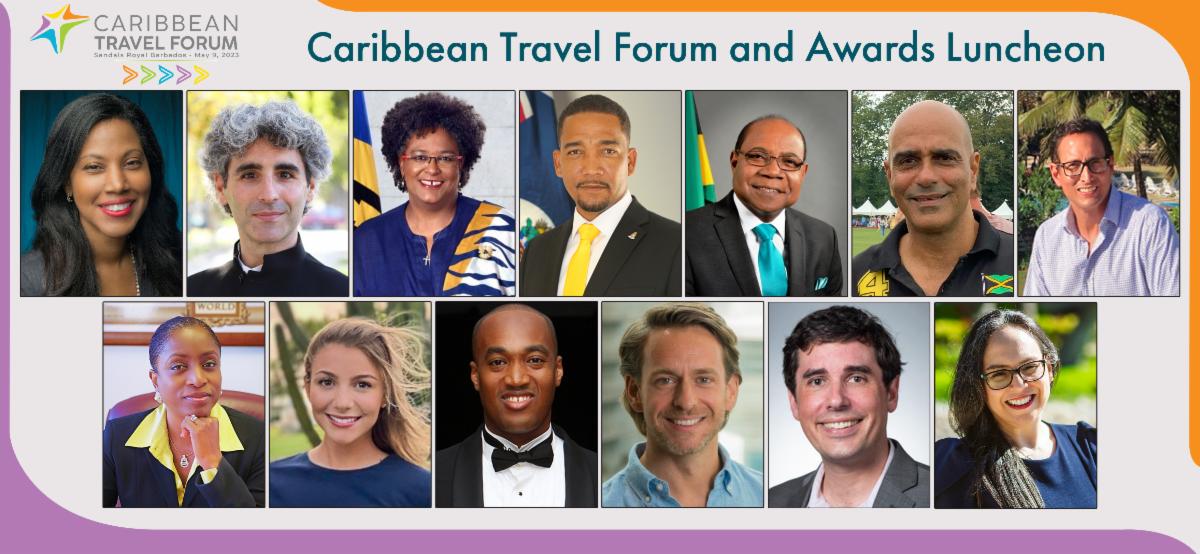 A selection of speakers attending next month's forum.
The Caribbean Hotel and Tourism Association (CHTA) is reporting strong interest in the second annual Caribbean Travel Forum, to be held on Tuesday, May 9, 2023, at Sandals Royal Barbados, under the theme "Tourism: The key driver of generational wealth for Caribbean nationals".
Barbados Prime Minister Mia Mottley will headline the event, which has attracted captains of the travel industry, general managers, thought leaders, and government officials. The meeting will precede the official start of CHTA's 41st annual Caribbean Travel Marketplace, which opens that evening at Ilaro Court, the prime minister's residence.
In addition to Prime Minister Mottley, three regional ministers of tourism have confirmed their participation, including Chairman of the Caribbean Tourism Organization (CTO) Kenneth Bryan, who is also the Cayman Islands Minister of Tourism and Ports; Jamaica's Minister of Tourism Edmund Bartlett; and host minister Ian Gooding Edghill, Barbados' Minister of Tourism and International Transport.
Jamaican hotelier Nicola Madden-Greig, CHTA's President, will deliver an address on the State of the Industry and the Region, while Olivier Ponti, Vice President of Insights for ForwardKeys, will share the latest data on how the Caribbean is matching up against the rest of the world. Panels focused on public-private partnerships, destination resilience, and the impact of technology on tourism are expected to feature lively, solution-oriented discussions.
Other speakers confirmed for the Forum include Avinash Persaud, Special Advisor to Prime Minister Mottley; Charlie Osmond, Co-Founder of Triptease; Crescenzia Biemans, Managing Director of Legal & Public Relations at Bucuti and Tara Beach Resort; John Byles, Managing Partner at Chukka Caribbean Adventures; Kyle Mais, Chairman of the Caribbean Alliance for Sustainable Tourism (CAST); Marie McKenzie, Senior Vice President of Government & Destination Affairs at Carnival Corporation; Neil Foster, President of Hospitality Financial and Technology Professionals (HFTP); Sanovnik Destang, Executive Director of Bay Gardens Resorts; Dr. Shelly-Ann Cox, Barbados' Chief Fisheries Officer; and Vanessa Ledesma, CHTA's Acting CEO and Director General.
During the Forum, distinguished Caribbean tourism industry professionals will be recognized at the CHTA Awards Luncheon, where Destination Resilience Awards and the Caribbean Icon of Hospitality Award will be presented.
The Caribbean Travel Forum focuses on the business of tourism in the region, with discussions on timely topics such as intra-Caribbean travel, air connectivity, multi-destination marketing, sustainability, technology innovations, labor market constraints, and taxation.
For more information, visit chtamarketplace.com/marketplace/caribbean-travel-forum.