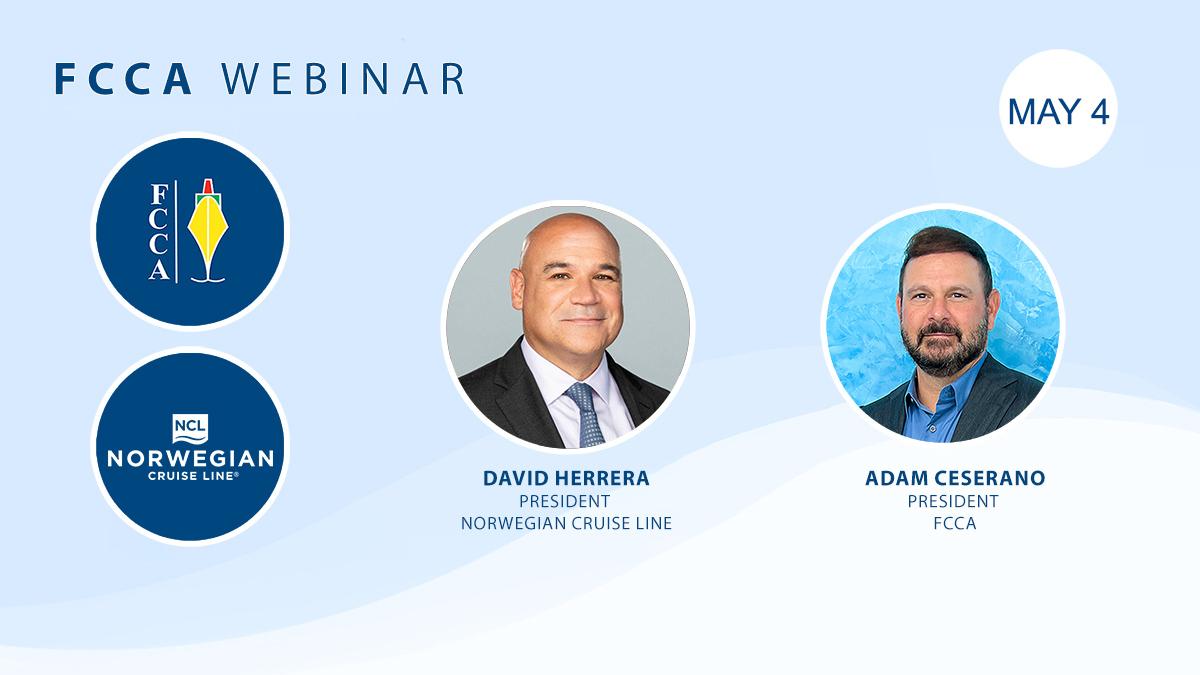 FCCA and Norwegian Cruise Line presidents to talk tourism on Thursday
Welcome to the MPE Caribbean Tourism Authority, a new resource for all things related to marketing, branding and promoting the unique Caribbean experience. To share stories, information or intelligence, contact us at info@marketplaceexcellence.com.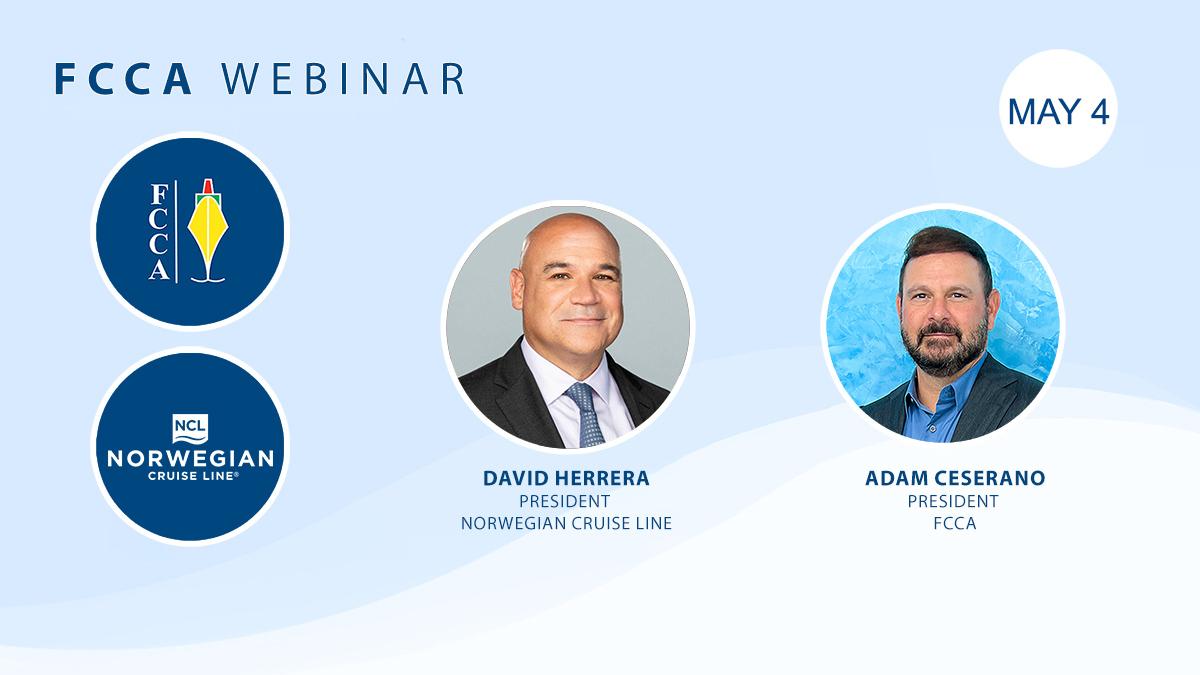 The Florida-Caribbean Cruise Association's (FCCA)educational series of virtual conversations with cruise industry executives continues on Thursday, May 4, when its president Adam Ceserano pairs up with the newly appointed president of Norwegian Cruise Line (NCL) David Herrera.
Last month, Herrera, who previously served as Chief Consumer Sales and Marketing Officer of NCL since 2021, succeeded Harry Sommer as President of NCL. Sommer was promoted to President and Chief Executive Officer of Norwegian Cruise Line Holdings Ltd. (NCLH) following the retirement of Frank Del Rio.
In his last role, Herrera drove demand and global market share across NCL's key global source markets, oversaw the organization's consumer advertising and promotional strategy, directed outbound and online sales channels.
He also served as the line's Senior Vice President of Brand Finance, Strategy and Consumer Research; Senior Vice President of Strategy and Corporate Development for NCLH; President of NCLH China, during which he established local operations ahead of the launch of Norwegian Joy; Senior Vice President of Strategy and Business Development for NCLH; and senior advisor to the CEO of Prestige Cruise Holdings.
During the webinar, Herrera will share his thoughts on his new role, vision for NCL, and the importance of engaging with FCCA destination stakeholders.
Norwegian Cruise Line Holdings Ltd. is a leading global cruise company that operates the Norwegian Cruise Line, Oceania Cruises and Regent Seven Seas Cruises brands. With a fleet of 29 ships with approximately 60,000 berths, these brands offer itineraries to more than 500 destinations worldwide. The company has eight additional ships scheduled for delivery through 2028, comprising approximately 20,000 berths.
To register for the webinar, visit
https://us02web.zoom.us/webinar/register/2416823437288/WN_AsC_QbwIR-ee92ZspOTgJA.