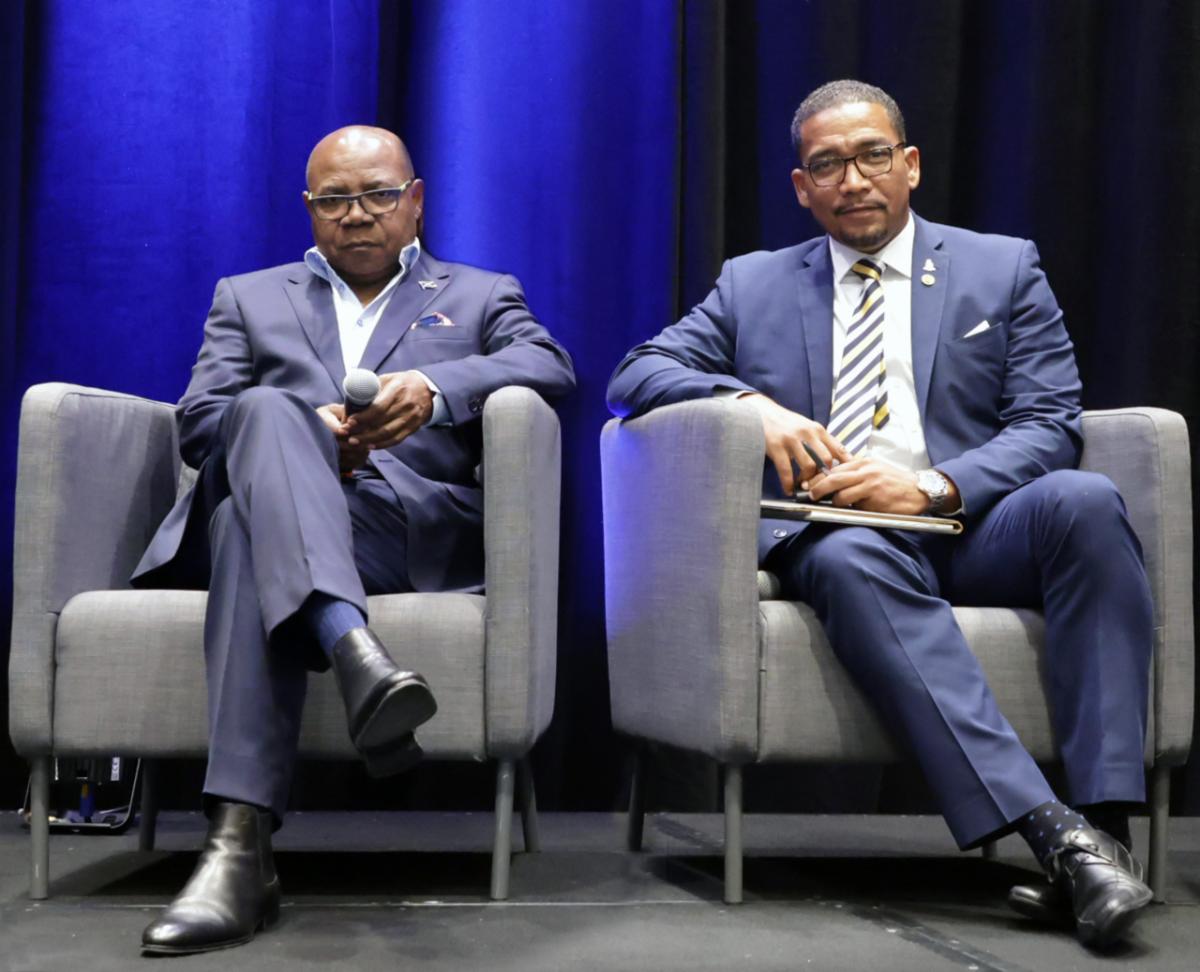 Jamaica minister of tourism lauded as world prepares to mark Global Tourism Resilience Day
Welcome to the MPE Caribbean Tourism Authority, a new resource for all things related to marketing, branding and promoting the unique Caribbean experience. To share stories, information or intelligence, contact us at info@marketplaceexcellence.com.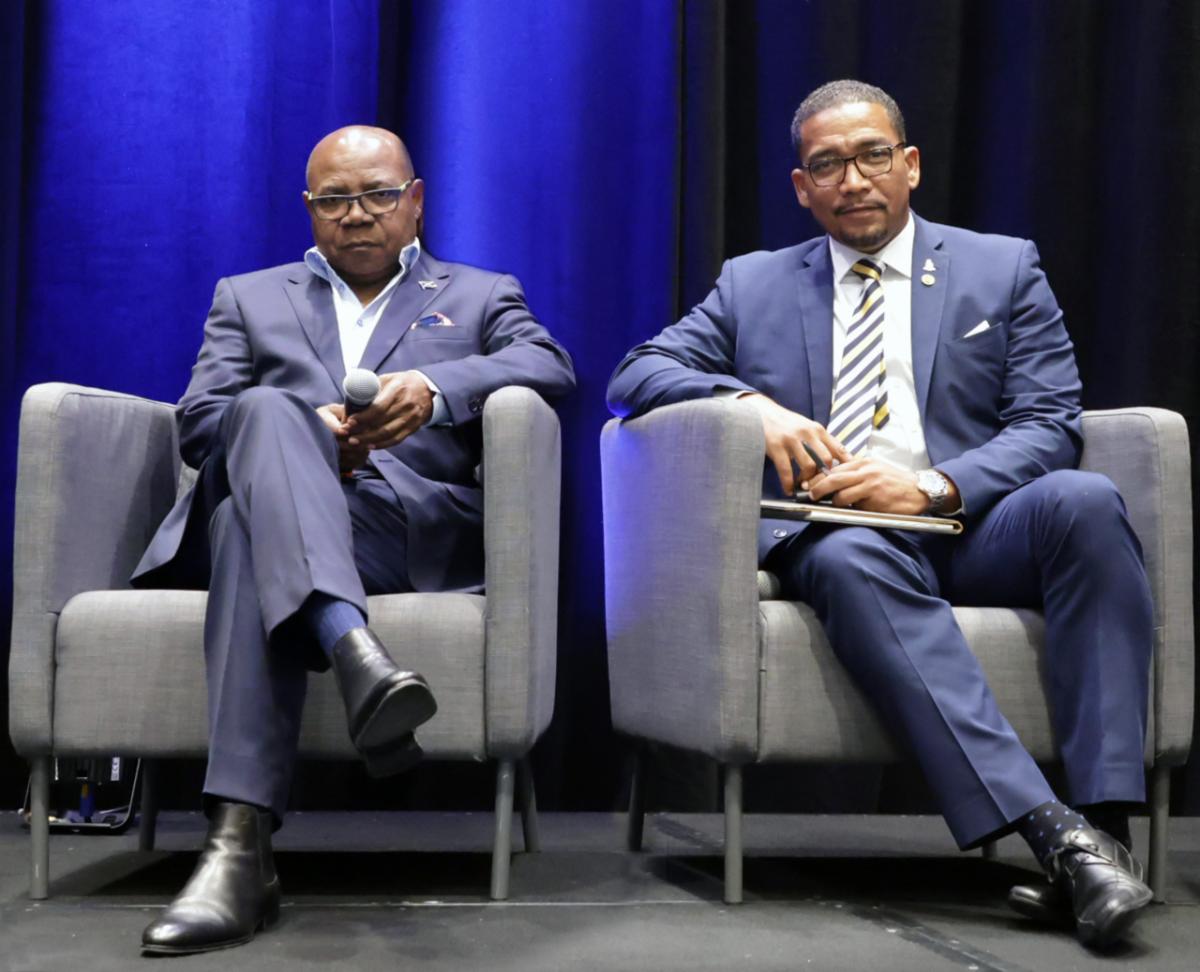 Jamaica Minister of Tourism Edmund Bartlett (left) and Minister of Tourism and Transport Kenneth Bryan of the Cayman Islands are focused on tourism resilience and sustainability.
Kenneth Bryan, Chairman of the Caribbean Tourism Organization (CTO), saluted the efforts of Jamaica's Minister of Tourism, Edmund Bartlett, to help start the Global Tourism Resilience and Crisis Management Centre (GTRCMC) and turn the world's attention to recognizing the value of tourism as a global product.
Referring to the upcoming inaugural Global Tourism Resilience Day on February 17, Bryan, who also serves as Minister of Tourism and Transport for the Cayman Islands, said, "I'm so proud of Minister Bartlett for his bold, persistent efforts to bring key international leaders on the world stage to realize that a worldwide perspective on tourism resilience is needed."
Earlier this week, the United Nations General Assembly (UNGA) adopted a resolution, supported by more than 90 countries, to have Global Tourism Resilience Day officially declared.
Addressing the UNGA, Minister Bartlett noted, "If we are to future proof the sustainability of tourism, now is the time to give greater consideration for building resilience and it is especially more critical for tourism dependent countries like Jamaica, whose economic livelihood rests on the survival of this industry."
Next week, Jamaica will host the Global Tourism Resilience Conference in Kingston, bringing together ministers of government, technical teams, theoreticians, academics, investment and sustainability experts and tourism industry stakeholders from the Caribbean and around the world.
Speaking in Curaçao this week where CTO held its first business meetings of the year, Minister Bryan noted that through the Jamaica conference, Minister Bartlett has helped to open up the dialogue around vital sustainability issues and created a greater level of consciousness around resilience. "The pandemic has taught us so much and we need to be able to sustain ourselves when similar pressures, disasters or interferences inevitably reoccur. We have to be proactive and have a game plan," he stated.
The conference is being organized jointly by the Jamaica Ministry of Tourism, GTRCMC, CTO, the Caribbean Hotel and Tourism Association (CHTA), International Tourism Investment Conference, Jacobs Media and the World Travel Awards.
The CTO chair also hinted that plans were afoot for a regional sustainability conference built upon the unique Caribbean tourism perspective, allowing regional stakeholders to contribute to the discussion on how these issues play out locally and how the Caribbean tourism ecosystem can address its resilience and sustainability challenges and opportunities.
For more details about the Global Tourism Resilience Conference, visit www.gtrcmc.org.