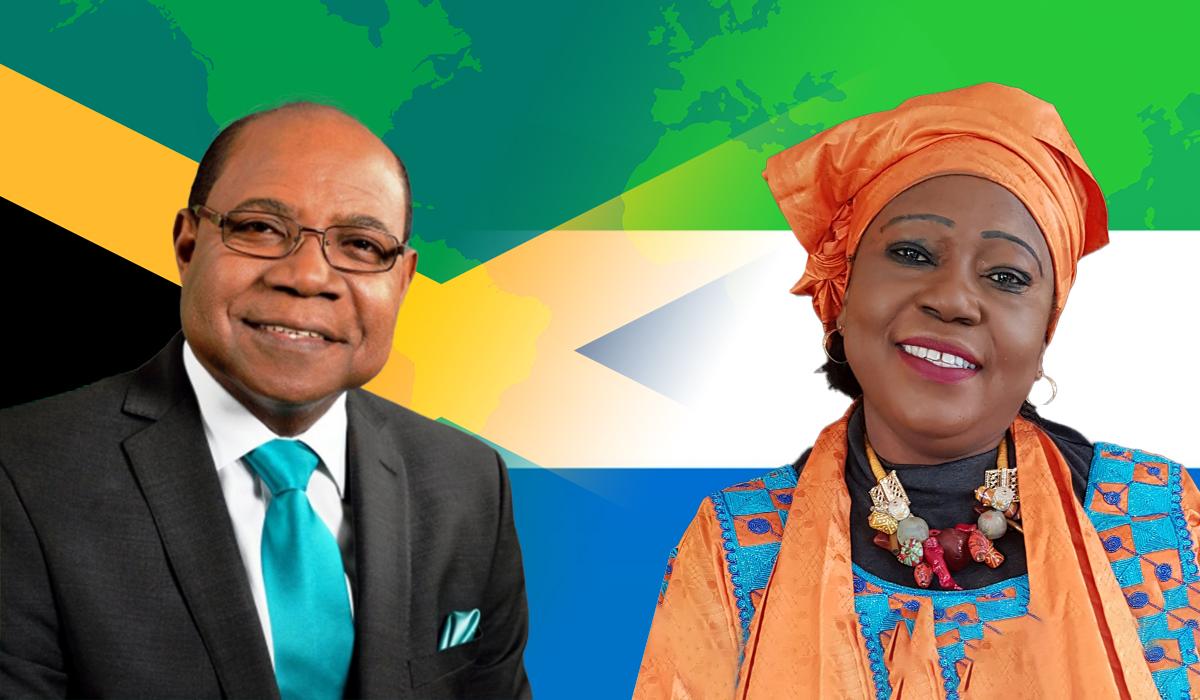 Jamaica, Sierra Leone explore tourism partnership
Welcome to the MPE Caribbean Tourism Authority, a new resource for all things related to marketing, branding and promoting the unique Caribbean experience. To share stories, information or intelligence, contact us at info@marketplaceexcellence.com.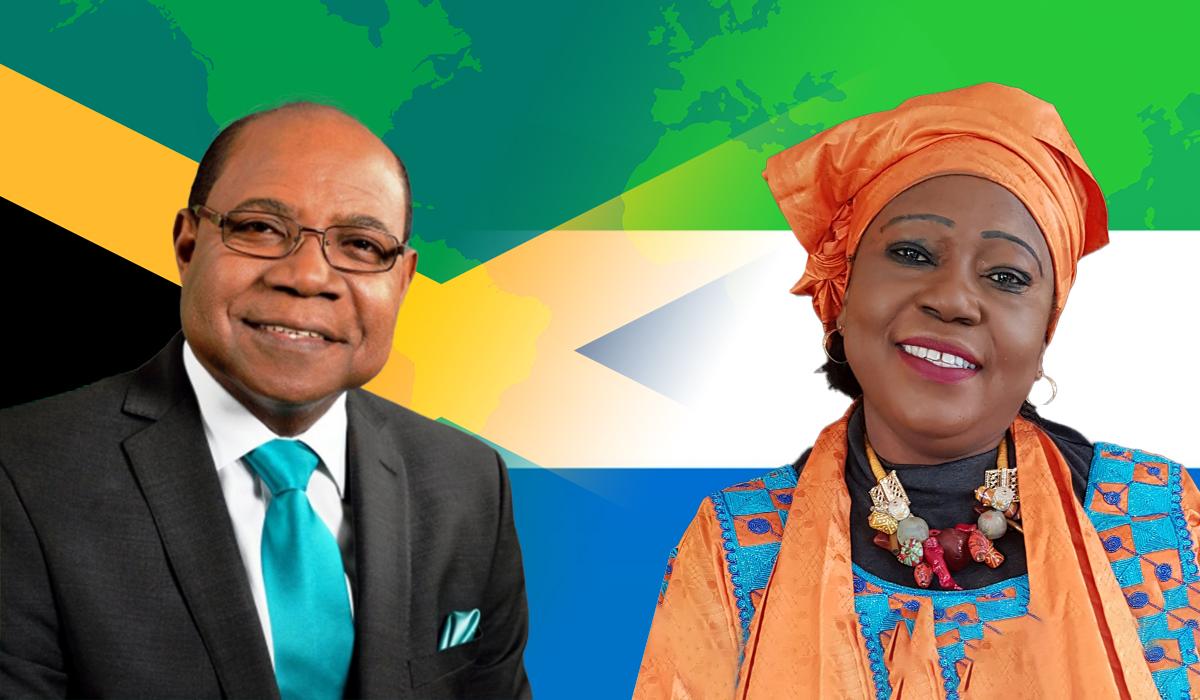 Jamaica's Minister of Tourism Edmund Bartlett (left) recently held talks with his colleague minister Dr. Memunatu Pratt of Sierra Leone.
The growing ties between Jamaica and Sierra Leone signal a recognition by both countries of the need to widen their tourist catchment areas beyond their traditional regions. 
It is the perfect time to spread larger nets as both regions – the Caribbean and Africa – reset and reconfigure their tourism sectors following the massive COVID-related disruptions. 
Sierra Leone has significant historical ties with North Americaand has a populace with strong family connections in the United States who also are aware of the attractions of Jamaica and the Caribbean. 
"With the strong historical and cultural association between Jamaica and Sierra Leone, it is strategic to collaborate and strengthen our tourism cooperation," said Edmund Bartlett, Jamaica's Minister of Tourism. "Both countries have a lot to offer in tourism and we can capitalize on this to build out new experiences for our visitors," he added. 
Recent discussions between Minister Bartlett and Dr. Memunatu Pratt, Sierra Leone's Minister of Tourism, centered around air connectivity; training and development; marketing and promotional activities; cultural exchange; tourism diversification; and growth and resilience.
Apart from tourism, the South-South exchange of technology and innovation should stand both regions in good stead as the dynamism of African innovation is starting to command attention in the richer northern countries. 
Jamaica's experience with resilience, shared with the rest of the Caribbean, will benefit the fledgling economies of Africa as they move towards complete economic independence. Sustainable growth in the tourism and other sectors relies heavily on resilience and the space it provides for innovation and community-centered development.
"The pandemic has been the most tangible example of tourism vulnerability to disruptions and so a major area of focus will be resilience and resilience building to ensure the future proofing of the industry. It is critical that we build capacity in tourism to withstand and recover stronger for the next disruption we may encounter," Minister Bartlett commented.
Both ministers are expected to attend the upcoming Global Tourism Resilience Conference in Kingston at the University of the West Indies' Regional Headquarters, February 15-17, 2023.
Further discussions to finalize a Memorandum of Understanding between the two countries will be held on the margins of the tourism meeting.