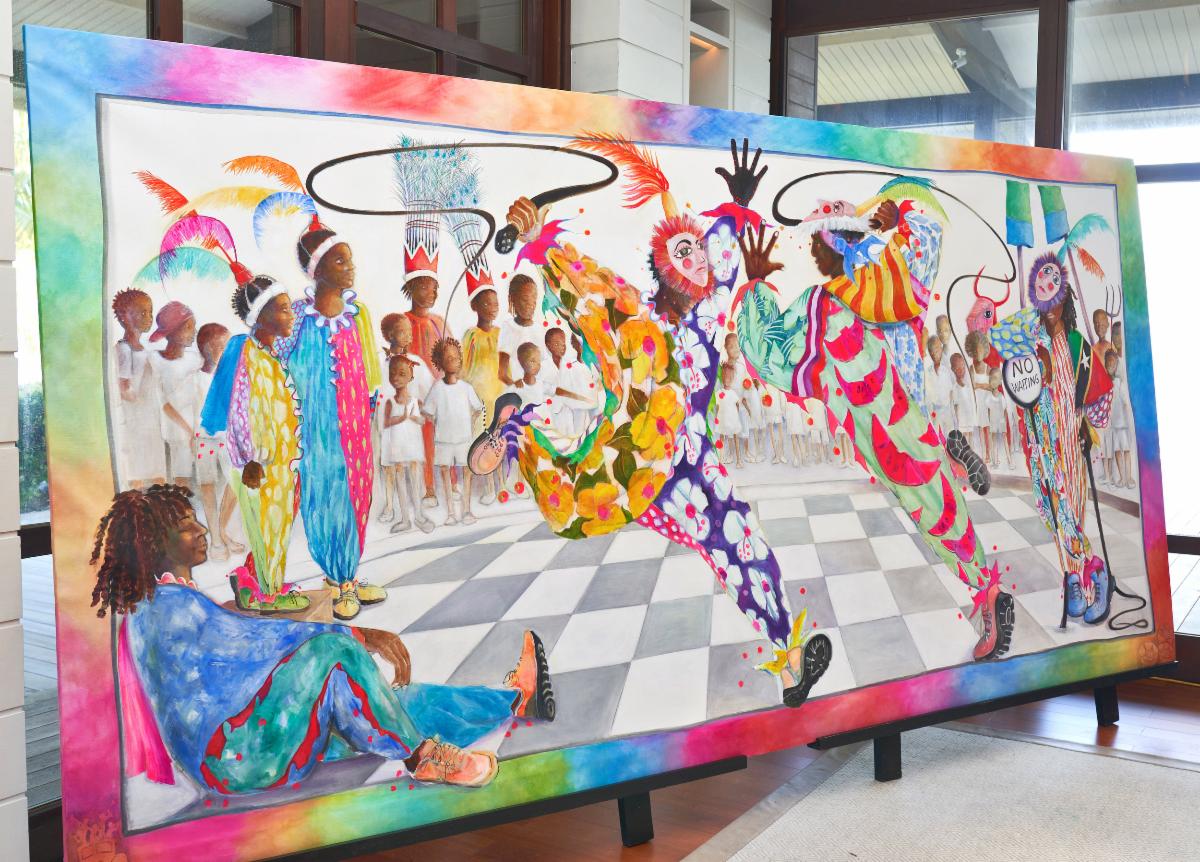 Park Hyatt St. Kitts celebrates tourism and the arts
Welcome to the MPE Caribbean Tourism Authority, a new resource for all things related to marketing, branding and promoting the unique Caribbean experience. To share stories, information or intelligence, contact us at info@marketplaceexcellence.com.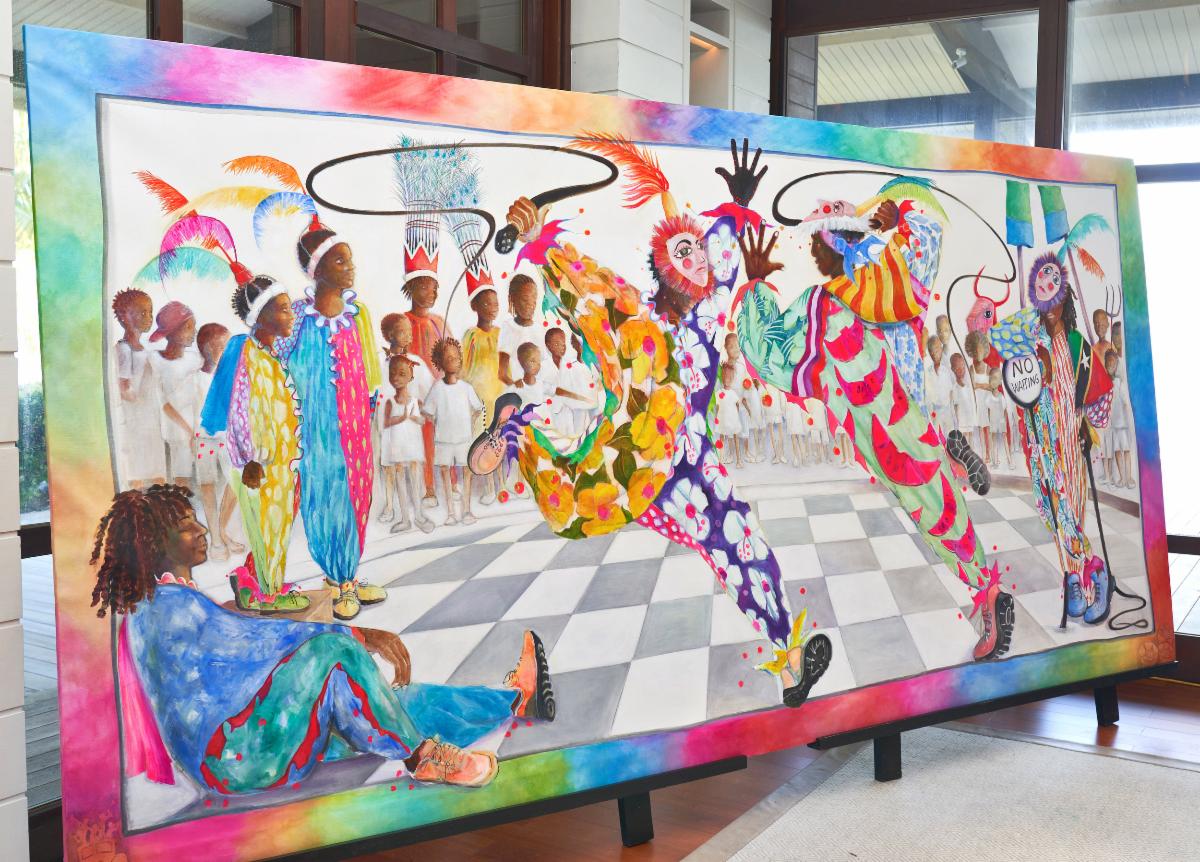 The work of talented artist Rosey Cameron-Smith is featured at Park Hyatt St. Kitts.
Park Hyatt St. Kitts Christophe Harbour, a luxury oceanfront resort in St. Kitts and Nevis, embraces the importance of supporting local art and fostering tourism linkages with the creative arts community in the twin-island nation. 
General Manager Richard Elliott says he is proud to share the resort's commitment to incorporating the local culture and heritage into the guest experience, ensuring visitors a unique and authentic journey.
A recent example of this commitment is the resort's collaboration with local artist Rosey Cameron-Smith, who created a stunning painting featuring the St. Kitts & Nevis Carnival, also known as Sugar Mas, a celebration of freedom and emancipation from slavery. This vibrant display, commissioned to mark the resort's fifth anniversary last November, allows Park Hyatt St. Kitts team members, especially those at the reception, to share personal stories and experiences with guests about the painting's subjects, the Clowns and the Bull.
While creating the painting in the resort's ballroom for over two months, Cameron-Smith engaged with several staff members to gather their personal experiences as children watching the Clowns and the Bull at the carnival parades. By doing so, she captured unique caricatures of the staff as children, which are now represented in the painting.
"By sharing their history and incorporating cultural heritage and rituals into the main elements of the guest journey at the resort, Park Hyatt St. Kitts Christophe Harbour is providing a truly immersive and engaging experience for visitors," said Elliott. He also disclosed that customers increasingly seek unique and authentic experiences that evoke reflection and deep thought. The resort is proud to offer that by supporting local art and cultural practices.
As art tourism continues to grow in popularity, Park Hyatt St. Kitts Christophe Harbour remains committed to championing local artists like Cameron-Smith and celebrating St. Kitts and Nevis' rich culture and history. 
The importance of tourism and art linkages cannot be overstated, as it creates a mutually beneficial relationship that enriches the cultural landscape of a destination while providing visitors with unforgettable experiences. 
It also stimulates the local economy by supporting artists, galleries, and cultural institutions, generating new opportunities for creative growth and collaboration.  
Park Hyatt St. Kitts, which opened in November 2017, is home to 124 guestrooms, including 47 suites, some of which feature individual rooftop swimming pools and sundecks.
From left: Joseph Coubat, Regional Director of Operations, Range Developments; Mohammed Asaria, Owner of Range Developments; Konris Maynard, St. Kitts and Nevis Minister of Public Infrastructure, Energy and Utilities; Prime Minister Dr. Terrance Drew; Artist Rosey Cameron-Smith; Minister of Foreign Affairs and International Trade Dr. Denzil Douglas; and Samal Duggins, Minister of The Creative Economy, Entertainment and The Arts at the unveiling last November.