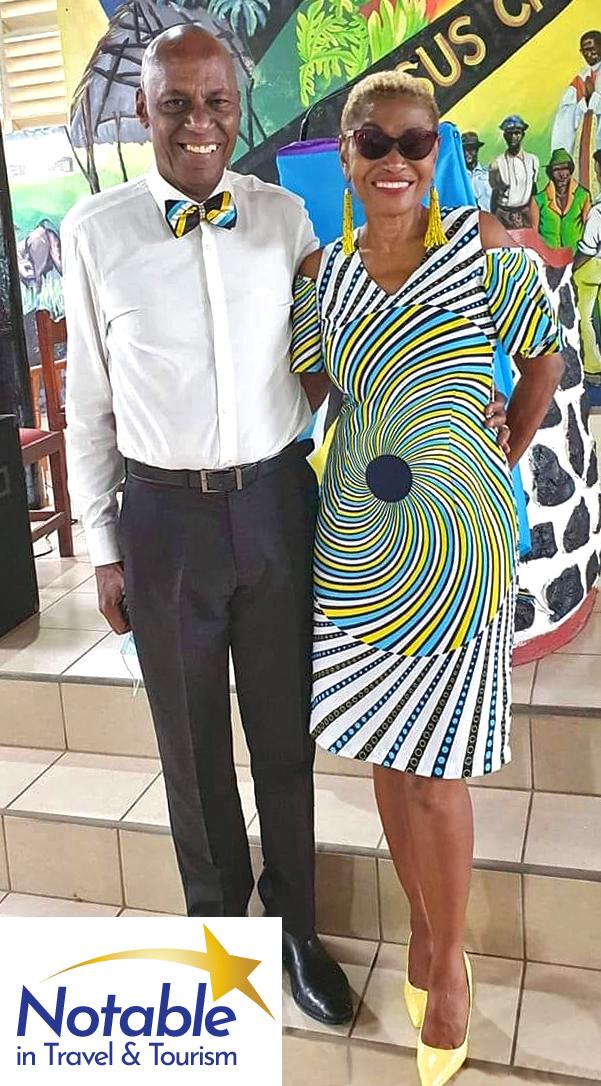 St. Lucian couple show dedication to tourism sustainability
Welcome to the MPE Caribbean Tourism Authority, a new resource for all things related to marketing, branding and promoting the unique Caribbean experience. To share stories, information or intelligence, contact us at info@marketplaceexcellence.com.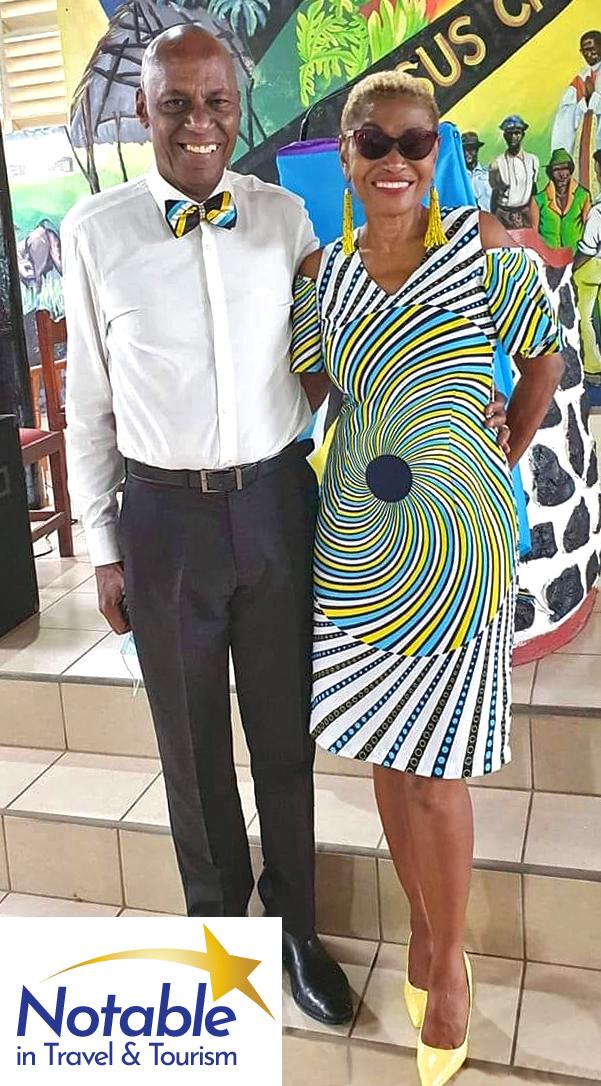 Lyton and Eroline Lamontagne of Fond Doux Eco Resort
Community support, environmental stewardship and national pride are the pillars of Lyton and Eroline Lamontagne's decades-long careers.
Both born in Soufrière, St. Lucia, the couple met in 1980 and made their foray into hospitality with a restaurant and boutique at the former Jalousie Plantation. 
In 1988, the Lamontagnes took a step further into the food industry with Eroline Foods, a frozen food outlet named after Mrs. Lamontagne. Then, in 1999, Eroline Foods became a full-fledged supermarket, merging with local franchise Julian's, followed by chain Super J and, later, Massy.
That same year, the Lamontagnes took their business acumen to the hospitality sector, opening Fond Doux Eco Resort within the UNESCO World Heritage Site in their hometown, Soufrière.
Located on a historic 19th-century working cocoa estate, Fond Doux is known for its 17 private "eco-luxurious" cottages. The Lamontagnes' efforts to protect the natural resources in the area earned Fond Doux a Green Globe certification in 2016. The certified-organic property also features two on-site restaurants offering farm-to-table cuisine, hiking trails, a collage of outdoor swimming pools, an organic spa, a gym, a wedding gazebo, the Plas Cacao Chocolate Shop and a traditional cocoa fermentary house, and a "hall of fame" with noted St. Lucian icons. 
Rather than building the historic colonial cottages from scratch, Fond Doux preserves St. Lucia's architectural heritage by saving abandoned colonial buildings from around the island and restoring them. In addition, furniture in the cottages is made in St. Lucia to support local industry.
Championing an eco-friendly, community-centric approach, some of the Lamontagnes' initiatives at Fond Doux include using solar power and reducing single-use plastics, as well as stocking their gift shop with locally made goods.
Fond Doux has won a number of international awards and today the Lamontagnes continue to excel as corporate leaders who support their community. They remain landlords of their original supermarket site, now run by Trinidadian supermarket chain Massy.
The Lamontagnes have also served in a number of community roles. Mrs. Lamontagne serves as Vice President of the Fond St. Jacques Roman Catholic Parish Council, and formerly served on the St. Jude Hospital Board and the Trade Licensing Board of Saint Lucia. Mr. Lamontagne served as chairman for both the Soufrière Town Council and the Soufrière Regional Development Foundation.
Both have also been recognized by the British monarchy, with Mr. Lamontagne receiving the British Empire Medal in 2012, and Mrs. Lamontagne being made a Member of the British Empirein 2017.